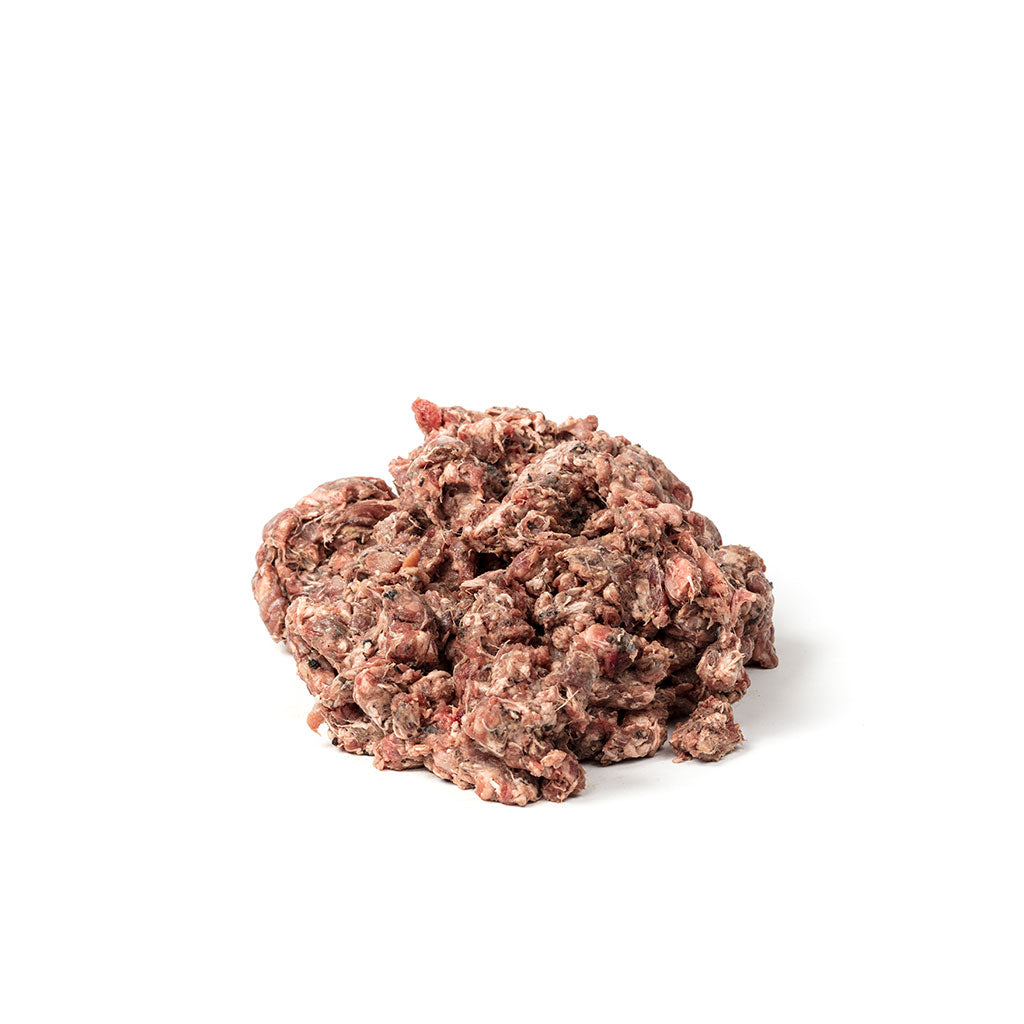 Top Quality Dog Food
Beef w/ Tripe and Organ Meat ( IN STORE)
---
You get the great benefits of green beef tripe without the overwhelming smell it comes with. This product does have the tripe smell to it but not as pungent as regular green tripe.
Tripe is a great source to support healthy microflora in the gut–thanks to the Lactobacillus Acidophilus that green tripe is loaded with. Grass fed green tripe is also loaded with probiotics and digestive enzymes to support healthy digestion. This means your pup will gain the most nutritionally from their meals.
Ingredient Statement: Ground beef with green tripe, heart, liver, kidney, spleen and lung. This product contains no bones!
Guaranteed Analysis:
Moisture
0.69
Crude Protein
18.08%
Crude Fiber
0.09%
Fat (EE)
0.09%
Calories Per 100 Grams
168
Calcium
0.15%
Phosphorus
0.17%
Potassium
0.13%
Note: 168 Calories/100g = .76 kcal/lb
Handling Instructions: Handling Instructions: Keep frozen. Defrost roll in refrigerator and feed within 48 hours. Store excess in an air tight container and keep refrigerated. Do not keep refrigerated for more than 48 hours.
---
Share this Product
---
More from this collection